Ole Miss Nanoengineering REU Faculty
Our research focus stems from the diverse expertise of our research faculty — engineering at the nanoscale. Students have the opportunity to explore three timely, interdisciplinary research themes: (1) nanobiotechnology, (2) sustainable nanoengineering, and (3) computational nanoengineering.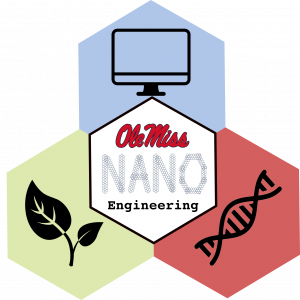 Nanobiotechnology leverages innovative technologies such as nanoparticles, nanodevices, and surface coatings that can be used to study biological systems and produce novel biosensors, diagnostics, imaging agents, and therapeutics.
Sustainable nanoengineering seeks to harness unique energetic and mechanical properties of nanomaterials to provide sustainable solutions for problems in infrastructure, industrial processing, energy development, and water reuse.
Computational nanoengineering involves the use of computational tools to solve theoretical problems at the nanoscale and/or augment experimental techniques in nanoengineering.
Nanobiotechnology Faculty:
Dr. Nikki Reinemann – 2021 PI, Director
Assistant Professor of Biomedical Engineering
Affiliate Assistant Professor of Chemical Engineering
Office: Brevard Hall A305
Phone: 662-915-8973
Email: dnreinem@olemiss.edu
Website: Molecular Biophysics and Engineering Lab
Research Interests: Cytoskeletal mechanics, molecular motors, microscopy
Dr. Adam E. Smith – 2021 PI
Associate Professor and Chair of Chemical Engineering
Associate Professor of Biomedical Engineering
Office: 136 Anderson Hall
Phone: 662-915-7023
Email: aes@olemiss.edu
Website: Smith Lab
Research Interests: Polymeric biomaterials for drug delivery
Dr. Glenn Walker – 2021 Presenter
Professor of Biomedical Engineering
Office: Brevard Hall A306
Phone: 662-915-2698
Email: gmw@olemiss.edu
Website: Walker Lab
Research Interests: Biomedical instrumentation, microfluidics
Dr. Thomas Werfel – 2021 PI, Co-Director
Assistant Professor of Biomedical Engineering, Biomolecular Sciences
Affiliate Assistant Professor of Chemical Engineering
Office: Brevard Hall A301
Phone: 662-915-8969
Email: tawerfel@olemiss.edu
Website: Interdisciplinary NanoBioSciences Lab
Research Interests: Drug delivery, immunoengineering
Sustainable Nanoengineering Faculty: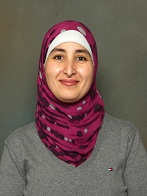 Dr. Hunain Alkhateb – 2021 Presenter
Associate Professor of Civil Engineering
Office: Carrier Hall 210
Phone: 662-915-5368
Email: hsalkhat@olemiss.edu
Website: Alkhateb Lab
Research Interests: Nano-based composites, infrastructure development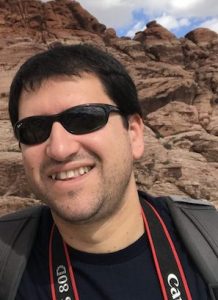 Dr. Matteo D'Alessio – 2021 Presenter
Assistant Professor of Civil Engineering
Office: Carrier Hall 204
Email: matteo@olemiss.edu
Website: D'Alessio Lab
Research Interests: Environmental engineering
Dr. Alex Lopez – 2021 PI
Assistant Professor of Chemical Engineering
Office: Anderson Hall 228
Phone: 662-915-1603
Email: amlopez2@olemiss.edu
Website: Lopez Lab
Research Interests: Membrane separations
Dr. Brenda Hutton-Prager – 2021 Presenter
Assistant Professor of Chemical Engineering
Office: Anderson Hall 140
Phone: 662-915-2184
Email: bhprager@olemiss.edu
Website: Prager Lab
Research Interests: Coatings, surfaces, and interfaces
Computational Nanoengineering Faculty: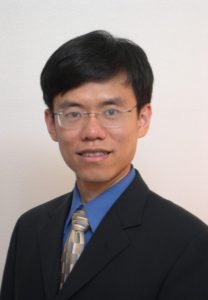 Dr. Yixin Chen – 2021 Presenter
Professor of Computer and Information Science
Office: Weir Hall 207
Phone: 662-915-7438
Email: ychen@cs.olemiss.edu
Website: Chen Lab
Research Interests: Machine learning, bioinformatics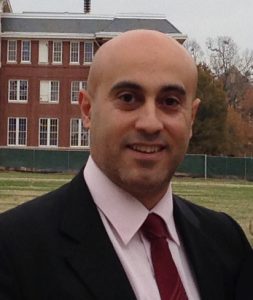 Dr. Sasan Nouranian – 2021 Presenter
Associate Professor of Chemical Engineering
Office: Anderson Hall 18
Phone: 662-915-5382
Email: sasan@olemiss.edu
Website: Nouranian Lab
Research Interests: Molecular dynamics simulations of materials


Dr. Ana Pavel – 2021 PI
Assistant Professor of Biomedical Engineering
Office: Brevard Hall A303
Phone: 662-915-3126
Email: apavel@olemiss.edu
Website: Computational Biology Lab
Research interests: Multi-omics approaches for biomarker and drug discovery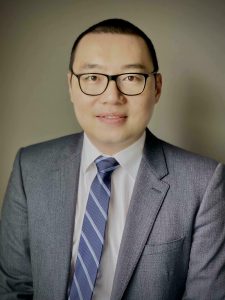 Dr. Wen Wu – 2021 Presenter
Assistant Professor of Mechanical Engineering
Office: Carrier Hall 201C
Email: wu@olemiss.edu
Website: Wu Lab
Research Interests: Modeling turbulence, COVID-19 transmission
Program Mentors

Dr. Dave Puleo
Professor of Biomedical Engineering and Dean of Engineering
Office: Brevard Hall 229
Phone: 662-915-7407
Email: dpuleo@olemiss.edu
Website: Regenerative Biomaterials Lab
Research Interests: Biomaterials, drug delivery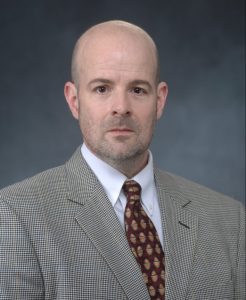 Dr. Dwight Waddell
Associate Professor and Chair of Biomedical Engineering
Office: Brevard Hall C302
Phone: 662-915-2623
Email: waddell@olemiss.edu
Website: Waddell Lab
Research Interests: Neuromechanics